Setting up an account on Mobokey is quite simple. It is not different from setting an account on any other app.
Starting with downloading the application. There are some requirements to download the app.
For Android, the Android version should be 5.0 or more and for iOS, it should be iOS 10.0 or more!
Setting up you

Mobokey

Account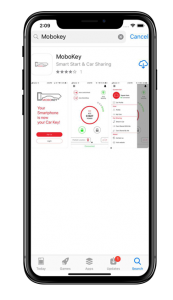 Go to Play Store or App Store!
Search for Mobokey.
And it will appear with the logo!
Download the app.
Once the app has been downloaded.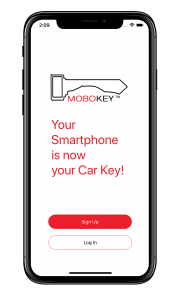 Open the application.
You will be asked to sign or sign up on the application.
Tap on the Sign-Up button if you do not have an account!
Once the screen appears.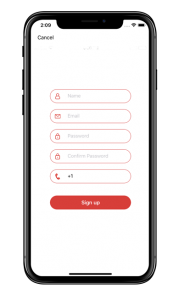 Enter the name, email address, and password.
Then confirm the password.
After confirming, enter the number
Press on Sign Up
Once the email address, password, and other information are accepted.
You will have to turn the Bluetooth on once the phone starts to search for the device.
Application and device configuration
While configuring the app, make sure that you use the email address of the owner of the car. Because only this account will be able to share and access all the other cars.
After entering the information, come near to the car in which the Mobokey device has been installed. The application will automatically look for the Mobokey devices in your vicinity.
Once the device is found, tap on the device and connect. The device will ask for the pairing key "123456".
The app would require you to enter the master key.
Enter the default master key "1010". It is set by default and MUST be changed later on!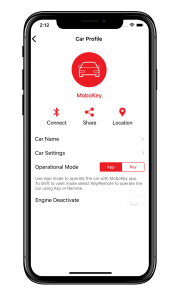 Now the car would appear in "My Cars". Upon tapping the car, it will take you to the car profile.
Here you will be able to connect/disconnect from the car.
You will be able to share the car and
Check the location of your car
You can set and change the name of the car.
Another important thing here is the Car Settings where you can set
Proximity
Security
Car Type
Lock Type etc..
Some important points while app configuration
Make sure that the owner's account is logged in. If the car is registered with anyone other than the owner, it will be considered as their car.
Get more info about Mobokey: An App which is your Smartphone Car Key
If you haven't got your Mobokey device, you are left out on so many things. Get your car connected now. Order here!