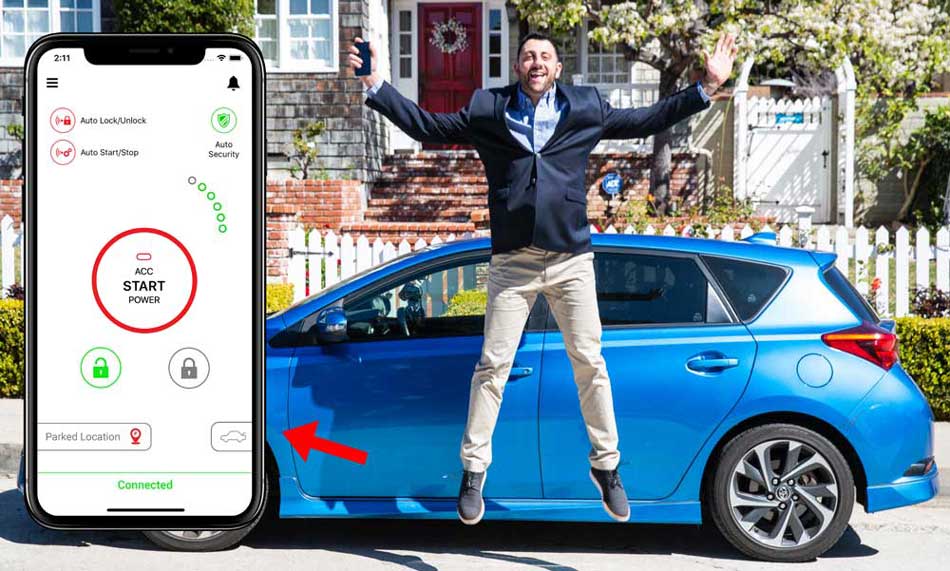 The wait is over!
All New
MoboKey
is here!
Your Complete Car Access just an App away!

Lock/Unlock
Lock and unlock the car, now just a tap away. No need to carry your car keys anymore!
Lock & Unlock with smartphone
Remove the hassle of carrying key and use your smartphone to unlock your car. Now you don't need a remote for your car!

Proximity Lock / Unlock
Your phone will do the work for you and unlock your car for you!
Auto Lock & Unlock your car
Auto lock and unlock makes your life easier. The car will sense the phone and automatically unlock when you approach the car and locks it as soon as you move away!

Remote Start
Start your car remotely. You don't need to be in your car start, a tap on your phone will do!
Start your car
Another amazing feature of Mobokey is that it allows you to remotely start your car. Just tap on your smartphone and start your car! No hassle of using the car keys. Enjoy key less remote entry & remote starting in one app!

Proximity Start
Your car will automatically start when you are near!
Auto Start
With Mobokey, your car is smarter than before. Your car starts and stops automatically. The device detects the signals and starts when you are near and stops when you move away!

Unlock Trunk
You can unlock the trunk of the car.
Unlock the trunk of your car
The scope of the control is not limited. Mobokey allows you to unlock the trunk well! If your car has an option of unlocking the trunk, Mobokey will control it too!

Last Parked Location
Use last parked location to check where you parked your car! Never lose your car in large parking spaces.
Locate the your parked car
No need to worry where your car was parked. The app automatically saves the location as you are disconnect from the car!
Your Car is More Secure than Ever!

Engine deactivation
Mobokey allows you to deactivate your Vehicle's Engine manually.
Deactivate your Vehicle's Engine
If you want, you can manually activate and deactivate engine.

Auto Security
Mobokey also gives you an option of activating Auto Engine Kill.
Auto Security Activation
Mobokey allows the user to auto engine security. Engine is deactivated as soon as you go away from the car.

Mulitple Key Encryption
We have added multi-layered protection for your vehicle.
Regular, Master and Pairing keys
Your car is secure all the time. You do not have to worry about any security threat as your car is protected Mobokey security.

Key Deactivation
Deactivate your car keys with a single tap on the app.
Switch between Phone and Key
You can switch between the app and key with no problem at all. Just a single tap and your can deactivate the cars.

Anti-Snatch
Lock and unlock the car, now just a tap away.
Lock Unlock
Lock and unlock the car, now just a tap away.

Adjustable timer
Adjust the timer for auto engine kill as per your requirements.
Adjustable Auto Security
You can set the timer for engine security as per your requirement. You can set the time from 10 seconds to 100 seconds.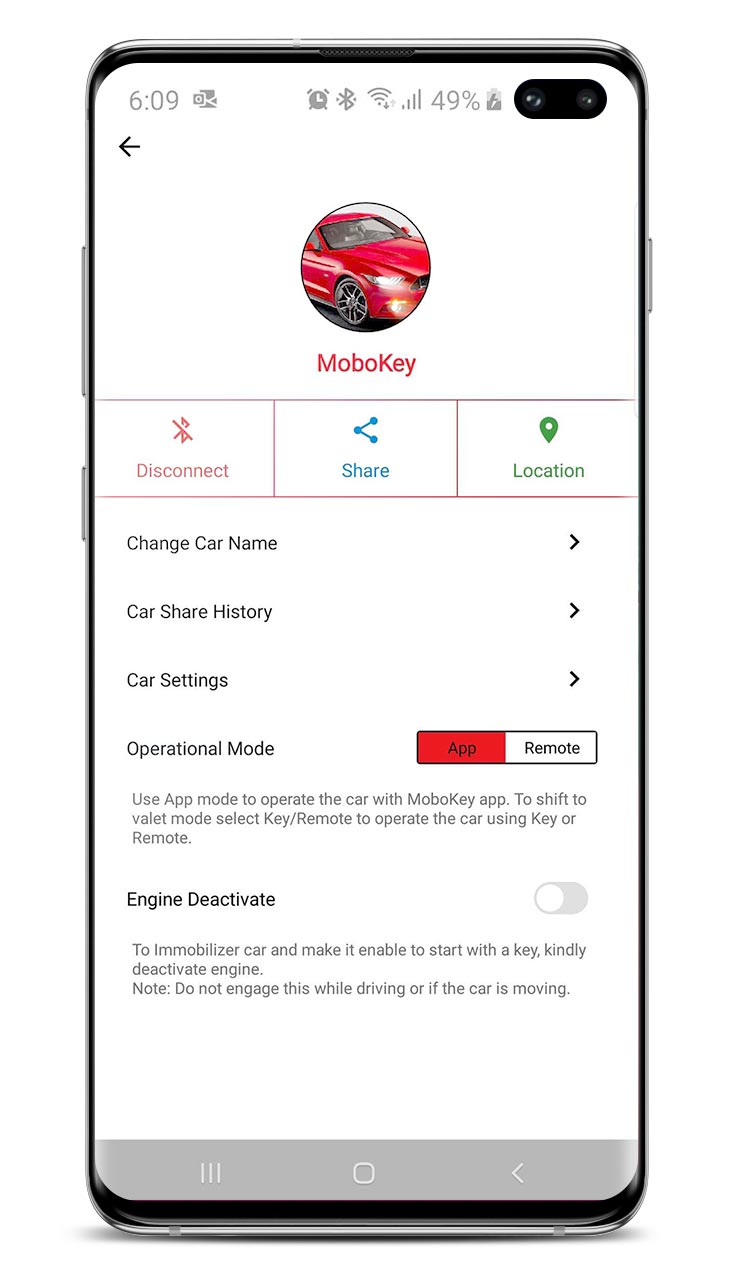 Share your car with built-in peer-peer Car Sharing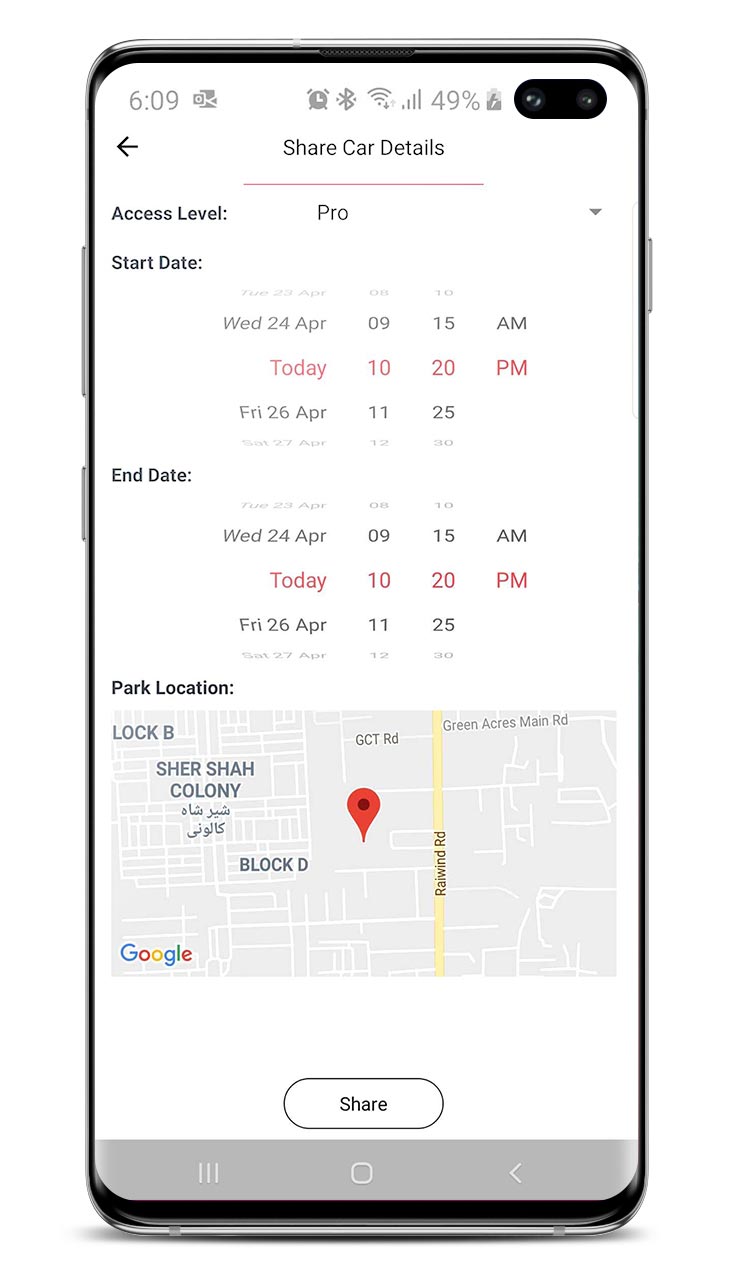 Multiple Car List
Mobokey allows you to select from the list of vehicles that you have and share them.
Select from Multiple cars in your list
With Mobokey, you have the control. You can enter the cars in your list and share whichever you want to share.!

Access Level
Give the users as much access as you want to give them.
Set Access Level
Mobokey allows the user to set & even change the access level that you have granted to a specific user.

Time Allocation
With Mobokey, you can set the time as per the need of your customer.
Allocate time as per the need
With Mobokey, you have the access to set and alter time for the car being shared.

Shared Car List
See the list of cars shared using Mobokey on your phone.
List of cars shared
You can view the cars shared using the app. All the activity is stored in the app and can be viewed easily. This activity can be viewed by the owner anytime.

Shared Cars Location
Car locations are updated after a specified. You track the car as long as it is shared.
Live locations of cars
You can view the live location of the shared car. Once the car is shared, the location is updated after every minute using the location of the phone!

Extend or Reduce Time
Adjust the timer for your shared car as per your need.
Adjustable Sharing time
You can set the timer for shared car as per your requirement. You just have to select the car and extend or reduce the time !
Get Your Car Connected Now!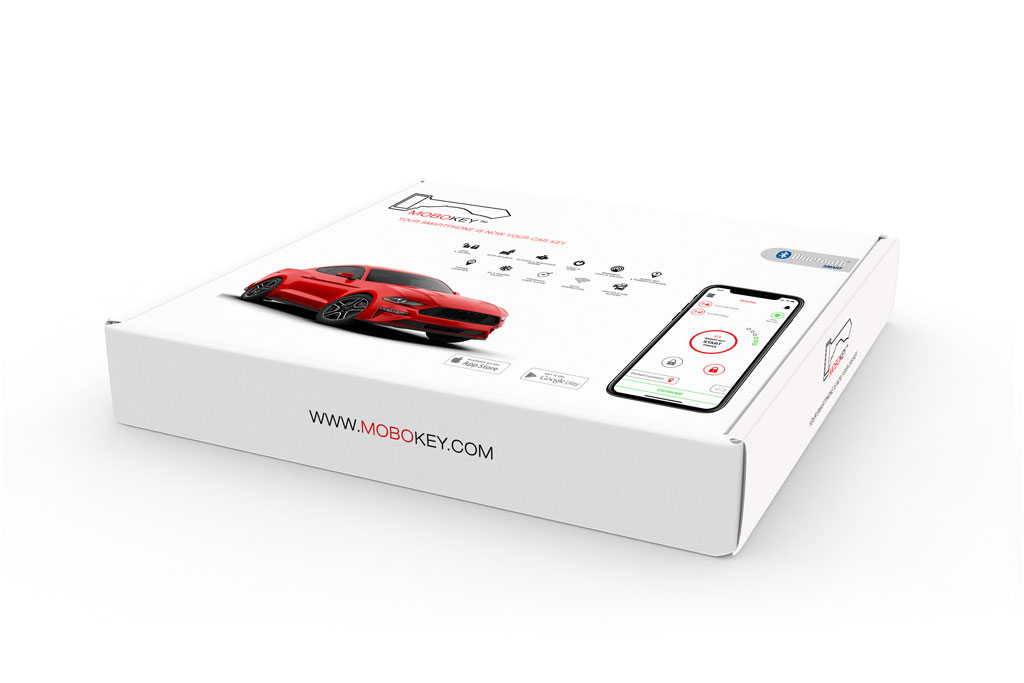 The MoboKey Device is simple to install and works with all the cars in the market. Place an order now and receive the device within 4 working days via DHL / UPS.
Our team of experts are available 24/7 to help you out in setting up your car.
For further information reach us directly at
info@mobokey.com
or call us at
+1 (713) 701-5748