Mobokey is providing remote starting feature which means that it allows the user to remotely start their car. Why to bother to get inside a hot car when you can start and cool the car without even getting inside.
Mobokey has been a pioneer in providing remote starting feature. As we have installed this device in thousands of cars. The elite design is compatible with 99% of the cars in the market right now. With Mobokey, we are providing unlimited features of use to our customers. 
Features of Mobokey: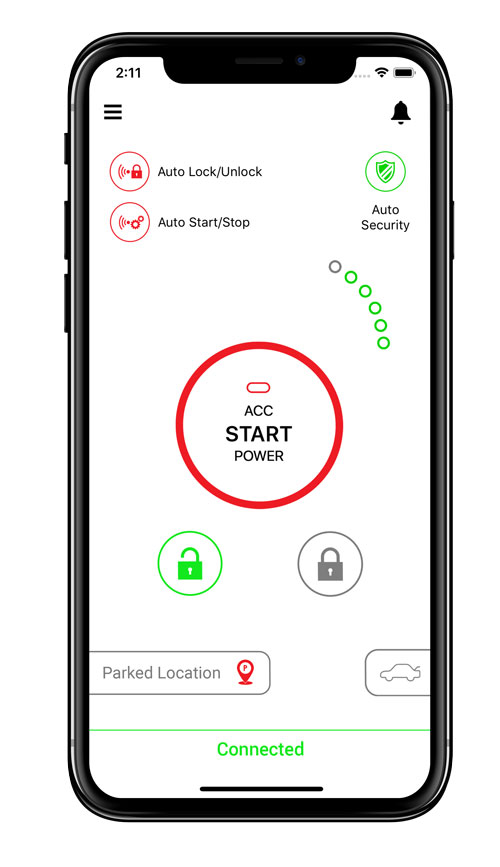 MoboKey allows you to access, secure and share your car in the palm of your hand. You can
Lock/Unlock

Turn On/Off the car

Start/Stop

Turn AC/Heater On

Secure

Auto-Lock/Unlock

Auto Start/Stop

Last Parked Location

Multiple car access
All in one app. This has made Mobokey, a pioneer in the access but also security and sharing. As it allows the user to access engine control of the car. The car can be turned on and off with the tap of a smartphone.
Key Start Cars:
Cars that start by inserting a Key in the Keyhole are known as turn-key start cars. With our system, one can start the car from a remote distance and for convenience to the driver, the car will automatically start as you the driver approaches the car without taking out the smartphone thus providing you a simpler solution for your key start cars.
Push Start Cars:
Push Start Cars come with a smart key. This is activated by our smartphone application when the phone comes in the vicinity of the car. Smart Key is kept inside the car and once the car phone is out of range, the smart key automatically deactivates rendering itself useless. Thus the whole control of the car comes in the smartphone app.
Because our remote start functionality is better than any company, our customers are the most satisfied.